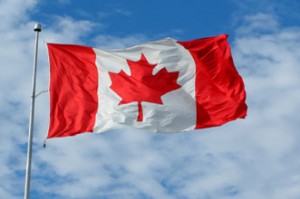 Mojo Barriers' US office played a vital role in ensuring the Canada Day celebrations went without a hitch, deploying crowd barricade across Ottawa's Parliament Hill, 1st July 2013.
Over 80,000 people descended on Canada's capital to sing, dance and celebrate the country's 146th birthday, with 'The Hill' becoming a sea of red and white.  The official program kicked off with a rendition of God Save the Queen and O Canada, followed by an address from Prime Minister Stephen Harper.
The afternoon featured Canadian astronaut Chris Hadfield followed by performances by singers Carly Rae Jepsen and Marie-Mai, a traditional flypast by the RCAF's acrobatics team, and culminating in a 15-minute firework show with an estimated 2,354 projectiles.
Mojo Barriers' was contracted by client the National Capital Commission to provide over 700ft of aluminium barricade across the site. The barricades were used to create a safe pathway through the crowds for dignitaries, artists and VIPS and encircle and protect the sensitive environment, including the 18 monuments which commemorate famous and historical figures.
J.B. Dolphin, Mojo Barriers' US President said: "This was a huge task. Being a public event it is often hard to predict the crowd numbers, and being on such a sensitive site, attention to detail and thorough planning was very important to ensure we had all bases covered. We were pleased to be involved in what was the largest celebrations in the country and demonstrate how our barricade system can be used for keeping both crowds and environments safe."