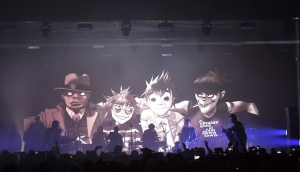 Mojo Barriers is supplying almost 2km of its specially designed touring barrier this Autumn to a range of this year's most anticipated tours, November 2017.
With Mojo's European office supplying tours including The Rolling Stones, Queens of the Stone Age and Queen & Adam Lambert, and the US office working with Katy Perry, Gorillaz, Guns N' Roses, Red Hot Chili Peppers, Bruno Mars, 21 Pilots and Nick Cave, Mojo Barriers is in the midst of a busy touring season.
For Katy Perry's Witness tour, the shape of the stage thrust required a carefully considered barrier configuration. The final design consisted of over 100m of barrier with many vario corners which enabled Mojo to create a flawless barrier set which followed the unusual contours of the stage perfectly. The system will be used for the remainder of the American leg and will continue to be used when the tour reaches Europe.
For The Rolling Stones' European tour, No Filter, Mojo supplied a full front of stage set comprising of 200m of barrier. The creation of two VIP areas either side of the stage required a special configuration of barriers including six emergency exit gates. Mojo also provided a new product, Pipe & Drape, with 200m being used, along with two custom transport carts, to ensure the drape could be loaded and unloaded with ease.
Queen & Adam Lambert's tour required full front of house and front of stage barrier sets. These comprised of 160m of barrier with a high number of fixed corners and a minimal amount of vario corners in order to create a continuous floor plate on the request of the project manager. The Mojo team are also continuing their longstanding relationship with production manager, Joel Stanley, by supplying a barrier set and heavy duty Diamond plates to the US and European legs of the Gorillaz Humanz tour.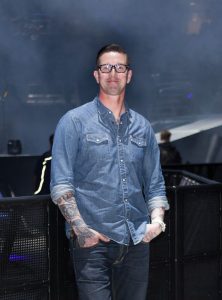 Mojo Barriers' European tour coordinator, Stanley Jilesen comments: "Being an international company with offices around the world means that when an artist embarks on a global tour, we can ensure that they get the same high standard of service and equipment time after time, no matter where they are on the planet."
Mojo's UK & European teams are also supplying barriers to Queens of the Stone Age and Royal Blood, whilst its Australian office is supplying Midnight Oil. Through Mojo's partnership with Stageco, it is also securing an ever increasing amount of work from its French office utilising its local Parisian stock.