With over 1,000m of Mojo's touring barrier supplied across 201 tour dates, this summer saw Mojo Barriers' European business consolidate its position as a global partner to  artists touring UK and Europe; September 2016.     
Stanley Jilesen headed up Mojo's summer tours in Europe, supplying enough specially designed touring barrier to cross from France to England across the English Channel. Featuring on five of the summer's biggest tours, Mojo supplied all 42 European tour dates of The Red Hot Chilli Peppers' The Getaway World Tour, 28 European dates of Bruce Springsteen's The River Tour 2016, including his open-air concert at the Malieveld in The Hague, 33 AC / DC dates featuring Axle Rose on vocals, 23 European tour dates of Rihanna's The Anti World Tour and 50 European tour dates of Muse's The Drones World Tour.
All the tours benefitted from Mojo Barriers' world famous stage barriers, with specially designed features, including Vario and Flex corners and Mega Exits, along with full support designing and installing customised barrier configurations within each venue.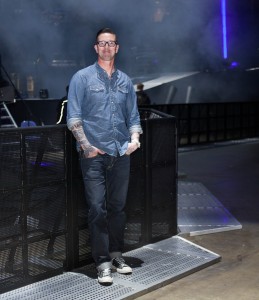 Mojo Barriers' Stanley Jilesen commented: "We're working with our US and Australian offices to give world tours a seamless service. Four out of five of these tours have come out of the US, and it was great to get the opportunity to work with new performers whilst continuing to build on our longstanding relationships with existing clients. As well as an incredibly busy summer of festivals, these contract wins reflect our strong links with the concert and touring industry, which is a core part of our business."