Mojo Barriers continued to expand its work with independent festivals by securing a new contract win for this year's BoomTown Fair, 13th– 16th August 2015. 
BoomTown Fair called upon Mojo Barriers to design and deliver its trusted stage barriers for this year's festival, which took place at Matterley Estate in Hampshire. Mojo Barriers was contracted to supply 450 metres of stage barrier, 200 metres of bar barrier and 13 line-up gates across the whole festival site.
Set in its own unique, fantasy festival town, Boomtown boasts nine different districts with winding streets and a host of bespoke entertainment venues, including a casino, hotel, hairdressers and roller disco. BoomTown Fair is now in its 7th year and this year it witnessed performances from Mungos Hi-fi, John Butler Trio, Dreadzone and a host of other artists across 22 main stages.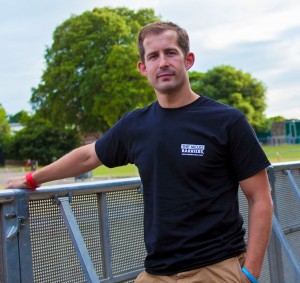 Kevin Thorborn, Mojo Barriers' UK manager commented: "There is a lot of original thinking going on within the independent festival scene and we're excited to be working alongside BoomTown Fair, which is widely renowned for its unique character. Moving away from the traditional five or six stage festival format, with its own crowd dynamics and within a temporary town setting. We worked with the organisers to identify the 'hotspots' to ensure festival-goers were kept safe, deploying crowd barriers where densities were at their highest."
2015 marks a notable increase in Mojo Barriers work with Independents, after it secured new contracts with 51st State, Found Festival and Glastonbudget.