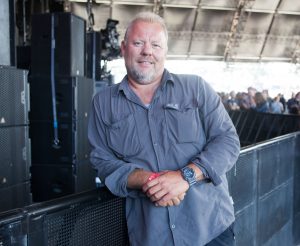 2017 was a landmark celebration for the organisers and suppliers of Lowlands Festival, where Mojo Barriers has kept crowds and artists safe at all 25 editions, August 17th – 20th, 2017.
A 60,000 sell out crowd were in attendance for a wide range of artists including Mumford & Sons, Iggy Pop, The XX, Cyprus Hill and Bastille across six stages. This year the main two Alpha and Bravo stages were newly designed and manufactured, creating impressive focal points on the creatively designed Biddinghuizen site.
Mojo Barriers account manager Erwin Sprenger states:
"This year is really special to see with all of the innovations on the festival and the 25th celebrations. I have worked on 17 Lowlands Festivals and even with all of the site developments this year it is one of the easiest projects I manage, thanks to the efficiency of the festival management team and local crews. We supply 600m of equipment but only two Mojo co-ordinators are required to manage the installation."
In addition to Mojo's aluminium front-of-stage barrier, a range of special corner barriers, mega-gates, line-up-gates and Gatekeeper turnstiles were installed across the site. The company also supplies its plastic Bar Barrier system for concessions and cable ramps.