Warehouse Operative- UK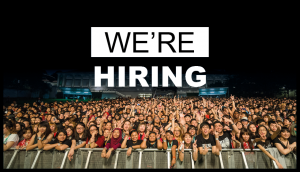 An exciting opportunity has arisen for a full-time warehouse operative to join Mojo Barriers UK (Kent). The roll will involve general warehouse duties which include overseeing the warehouse and yard, vehicle regulation, stock management and site work.
The Role
As the warehouse operative you will be a vital member of the team in supporting the success of every project.
Key attributes include
– Forklift licence
– Strong interpersonal skills
– Good attention to detail
– Good communication skills
– Ability to multi-task
– Ability to work both independently and within a team environment
– Computer literacy including email, the internet and office software
Key Responsibilities
– Loading and unloading of trucks
– Preparing kit for jobs according to outgoing equipment lists
– Checking kit on return and informing the office when it needs to be cleaned
– Cleaning stock or assisting with cleaning
– Monthly stock take
– Reporting damaged stock
– Keeping warehouse clean & tidy
– Collecting and returning office job sheets, signing off sheets and delivery notes from field supervisors
– Maintaining the drill kit register
– Maintaining the damage register
– Keeping drills charged and clean
– Regular vehicle checks for fuel and oil etc
– Maintaining vehicle register
– Checking vehicles' sign-off sheet books and log books on a weekly basis
– Recording any reported damage to vehicles
– Keeping company vehicles clean
– Regular taco readings of vehicles and drivers
– Regular use of RMS stock management system
– Creating picking lists
– Creating delivery notes
– Recording any reported damage to equipment
If interested, please send your up-to-date CV to Andreea.iordache@mojobarriers.com showing recent experience and listed references, alternatively call +44(0)1708 687440