Mar 2011 Mojo Barriers Offers New Distributor in South Eastern US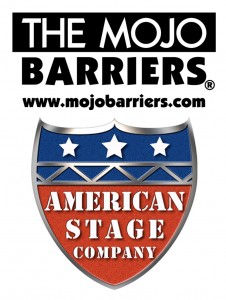 Mojo Barriers improves its trusted stage and event barrier services across the US with new rental distributors covering the South Eastern states; Tennessee, Georgia and Alabama.    
Mojo Barriers is gearing up for a busy touring season, along with summer festivals and concerts across the country. They are also extending their US network, adding new distributor American Stage Company in the South East.  Events in Tennessee, Georgia and Alabama will benefit from the combination of the highest standards of stage barriers delivered and installed by local experts. Reduced shipping costs result in improved value for money while Mojo Barriers renowned progressively high standards ensure crowd safety is upheld.  
JB Dolphin, Mojo Barriers US President states:
"We saw great potential in collaborating with ASC, who we have previously worked with on festivals such as Hullabalou Music Festival. This expansion means clients in the South East have an enhanced experience while we maintain our high standards with Mojo Barriers experts training local supervisors to safely install barriers." 
American Staging Company is a leading staging company in the South East, VP Dusty Kent, explains his decision to upgrade to Mojo Barriers; 
"As event organizers become more aware of the importance of crowd safety, we wanted to offer the best stage barricades. Our experience with Mojo Barriers is that of a progressive, professional company, where customer service is a priority, an ethos we share and we are delighted to be a new distributer of the worlds leading barrier."