25 years of safety with mojo barriers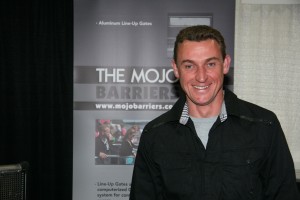 Crowd safety experts Mojo Barriers is celebrating 25 years in industry, helping to raise standards in health and safety at live events across the world.
Established in 1988 as an offshoot of Netherlands-based promoters Mojo Concerts, Mojo Barriers was the first company to launch a specially-designed stage barricade system. The term ' Mojo Barriers' has since become synonymous with crowd safety barriers, much like 'Hoover' has for 'vacuum' or 'Coke' has for 'cola'.
As MD from 1988 to 2009, the fondly-remembered Patrick Jordan steered the company and developed the products and excellent relationships with the music production industry. Current managing director Cees Muurling explains: "Twenty five years ago Mojo Concerts realised the need to make events safer and developed the first ever stage barrier.
"Initially developed for the company's own use we were soon getting requests from some of the world's leading acts including Prince, U2, Rolling Stones and Metallica whose production teams were also starting to pay more attention to health and safety standards."
Since then Mojo Barriers has gone on to supply countless events. Product development has also been key to growth, with the introduction of the lighter aluminium barrier, line up gates and most recently the intelligent turnstile system Gatekeeper 2.0, which incorporates ticket scanning capabilities.
"But there is more to it than the products," continues Cees. "A stage barrier on its own isn't enough, although it is a huge step forward from where the industry was 25 years ago. The industry has moved on a lot; production teams and event organisers realise the importance that stage barrier layout has on the inherent safety of audiences and performers at their events, and now engage us from the early planning stages.
"We've moved on from being a commodity and are now a service provider, analysing site layout, audience demographic and event genre to predict crowd flow and ensure the safest possible configuration."
Mojo has expanded considerably in the last 25 years, opening its UK (London) office in 1998, USA (Colorado Springs) in 2003 and Australia (Sydney) in 2012. It also has a network of international distributors in countries including New Zealand, Finland, Norway, Denmark, France, Spain and Japan.
The team is a familiar sight on some of the world's best known festivals, events and tours including TomorrowWorld, Creamfields, Lollapalooza, Big Day Out, Metallica, Beyonce and Taylor Swift to name just a few, as well as working with councils, sports and corporate clients.
Cees concludes: "Mojo Barriers has remained at the forefront of the sector, despite the marketplace becoming increasingly crowded. I believe the reason for this is simple – it's our close relationship with the industry meaning we're tuned to their requirements, our consistently evolving product portfolio and our experienced, professional project managers and crew."
Dec 2012 Mojo Barriers back with Muse for the 2nd Law Tour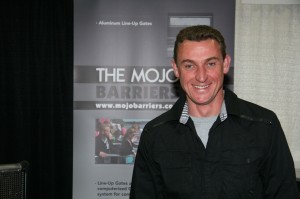 Mojo Barriers has provided stage barriers for the UK and European dates of Muse's 2nd Law Tour, with the company's US office enlisted to supply the US leg in 2013.

The stage barrier and crowd management specialist has provided 80m of powder coated black aluminium barriers to the 27 UK and European dates, starting on 16th October at Park&Suites Arena in Montpellier, France and ending at Zénith in Strasbourg, France on 19th December.

Supplied direct from the company's Holland headquarters the barriers are used to form a full front of stage line and encircle the front of house structure across all indoor arena dates.

Mojo Barriers managing director, Cees Muurling, says: "This tour is a dry hire meaning we have no Mojo crew out on the road. We have a long standing relationship with Muse having supplied barricades on previous tours. Steve Iredale – who I have worked closely with since we met in 1996 on a Bon Jovi gig – understands and trusts our product. We're looking forward to working with him on the stadium tour next year in Europe."

Following a short break over the Christmas and New Year Mojo Barrier's US office, led by company president J.B Dolphin, will be supplying the same product on the 31 US tour dates, starting on the 21st January at the Valley View Casino Center in san Diego California.
Oct 2012 Mojo Barriers opens Australian office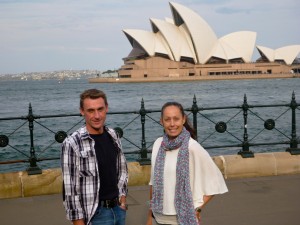 Mojo Barriers has opened a permanent Australian office giving event organisers and venues across the continent access to the full Mojo Barriers product range with enhanced logistical capabilities and customer service.
Mojo Barriers Australia officially opened doors on 2 October, and the operation is already in full swing for the start of the Australian event season. The main office and storage premises are based in Sydney and will house over 1,500m of stock, with additional barriers located across other major cities to allow for the most efficient and cost effective service.
Since the crowd safety product was first introduced to Australia in 2002, Mojo Barriers has firmly established a leading positioning the market, supplying events including Big Day Out, Soundwave and Future Music Festival via local partners.  Now, in response to client demand, Mojo Barriers has branched out independently with its own dedicated office and distribution operation.
Newly-appointed director Nicola Carroll says: "The Mojo Barriers Australia team will provide independent specialist knowledge, more readily available stock, quicker delivery and improved logistics.  Operating independently gives us the opportunity to truly shine, as we can now deliver a dedicated service.  Being trusted to lead the Australian business is highly motivating, and I'm so excited to represent Mojo's high-quality products and unrivalled knowledge of crowd control and dynamics in the Australian market. Our aim is to help events of all sizes become safer for audiences, crew and artists."
Nicola will be supported by Operations and Account Manager Craig Edwards, who has led more than 50km of barrier installations across Australia and Europe, equipping him to provide expert product knowledge and site installation management.
Cees Muurling, Mojo Barriers' managing director, comments: "We've had a very successful decade in Australian and the opening of the new office allows us to build on this. Nicola and Craig's combined knowledge of the local market along with faster access to our full product range and support from our international team of crowd control specialists enables us to deliver the best possible service to clients in this region."
Mojo Barriers has permanent offices in The Netherlands, UK and the USA and a network of international distributors including Norway and Israel, which were both announced earlier this year.