Mojo Barriers UK Supplies Red Carpet Season
This red carpet season, Mojo Barriers was called upon to supply just short of 1km of barriers to many of the season's biggest awards ceremonies.
Kicking off the season in style, Mojo supplied the 2017 MTV EMAs and went on to supply the National Television Awards 2018, the 71st British Academy Film Awards (BAFTA), the 2018 Brit Awards and the inaugural Global Radio Awards.
Along with stage barriers, Mojo also supplied almost 250m of its specially designed High Fence which created 2.4m of height to section off secure and private VIP areas. Mojo also supplied heras fencing, channel barriers, met barriers and T Shield to ensure safety for both artists and attendees.
Mojo Barriers UK director Kevin Thorborn comments: "We're proud to have worked on such a roll-call of prestigious events, and with the eyes of the media world on these prestigious award shows it was vital we supplied barriers that not only provided optimum security, but that also looked great.
"It's been great to not only be working to strengthen our relationships with our existing awards clients, but to also forging new relationships as we work on new events introduced throughout 2018."
Home Treble for Mojo Barriers
More often servicing a plethora of global events, Mojo Barriers experienced one of the companies' busiest periods on its own soil, with three consecutive weekends of huge occasions, May 2016.
The first of these significant projects was King's Day: Netherlands national holiday in honour of King Willem-Alexander. King's Day celebrations ran throughout The Netherlands, saw Mojo Barriers keeping the crowds safe at 16 events across the seven cities of Zwolle, Rotterdam, Amsterdam, Eindhoven, Alkmaar, Groningen and Den Bosch. The most popular destination was Amsterdam, where 750,000 visitors joined the 822,000 plus locals for the world's largest street party.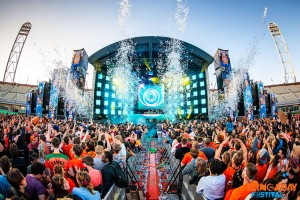 In recent years Amsterdam authorities have introduced several successful measures to stem the flow of visitors as the city was becoming too congested. Effective crowd management plans, coupled with relocating stages and creating ticket only areas to limit capacity have improved crowd safety. In total Mojo Barriers deployed 1,800m barriers, along with 91 Line Up Gates, 780 Bar Barriers and eight Gatekeeper turnstiles.
The following weekend brought Liberation Day, a national day of celebration with a wide variety of entertainment and events taking place to commemorate the liberation of The Netherlands during World War II. Mojo Barriers supplied Liberation Day festivals' with 1,000 barriers, 26 Gatekeepers, 90 Line Up gates across seven cities: Haarlem, Zwolle, Groningen, Wageningen, Rotterdam, Utrecht and Den Haag.
In anticipation of the hotly predicted Championship victory celebrations, Mojo Barriers' team loaded in loaded 900 barriers and specials for the expected Ajax celebrations on the 8th of May. But with final day unexpected twists on the pitch PSV Eindhoven retained the Dutch title, leapfrogging Ajax on a dramatic final day in the Eredivisie. Mojo dispatched a team of 16 people to take out the Ajax barriers and move to the new location. A long day began with a 5am load at two sites. At the railway station 115 units plus 20 Line Up gates were installed, while at Arena Park 785 units including gates, high-fence and 16 mega exit doors were ready by 1pm, for the fans arriving ahead of the 4pm show. Mojo's team began load out at 9.30pm and the sites were clear by 2am, minimising disruption for the city.
Mojo Barriers' director Alex Borger states:
"This was a logistically challenging run of projects. Beginning with King's Day covering multiple urban event sites, we were always working to tight deadline to minimise disruption to normal city life. We have worked with the King's Day organisers for many years, and that experience is valuable for everyone involved. But this year our whole team, led by Erwin Sprengers, Stanley Jilesen, account managers, Rik Beulink and Gijs de Snoo deserve huge credit, as we went straight into the Liberation Day and then onto PSV's football Championship celebrations. All of this coincides with supplying barrier to AC / DC and Bruce Springsteen European tours, leading into an unbelievably busy summer of festivals."
Photo courtesy of Everfest and Iamsterdam.
Keeping Crowds Safe at Snowbombing
Mojo Barriers supplied stage barrier and bar barrier to Snowbombing, Austria, 4-9th April 2016.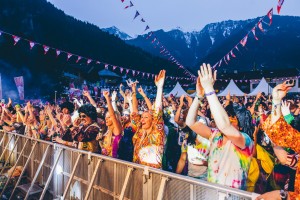 Snowbombing takes place in the Austrian town of Mayrhofen and welcomes over 6,000 music and snow sport fans to the busy working town. The UK office of Mojo Barriers supplied 70m of stage barrier and 25m of bar barrier across this unique festival site. With a mixture of temporary and existing venues, Mojo Barriers' stage barrier was the ideal product for this event, which required the barriers to be quickly moved and reconfigured for the different events taking place each day.
Mojo's bar barrier enabled the event organisers to quickly set up temporary bars on site during The Street Party and Forest Party, which were installed and taken down while the festival was taking place.
Kevin Thorborn, Mojo Barriers UK manager comments: "We've been working with Snowbombing since 2012 and we were thrilled to be back on the slopes supplying our barriers to ensure artist and audience safety throughout this event. The Snowbombing site is challenging and with so many different events and venues taking place it's vital for organisers to have a barrier system that can be easily installed and reconfigured, and our Mojo Barriers allows exactly this."
Ryan Esson, production manager commented: "We used Mojo for all of our barrier requirements on site, including Street Party, Forest Party, Racket Club and temporary bars throughout the site. Kevin has always looked after any barrier requirements that I have had and he's an excellent client manager, he always delivers on the jobs I book him on. The kit is well kept, clean and is always installed and managed by excellent crew. I thoroughly enjoy working with them."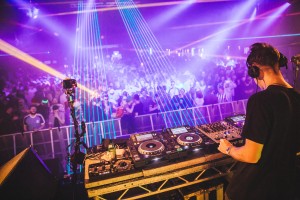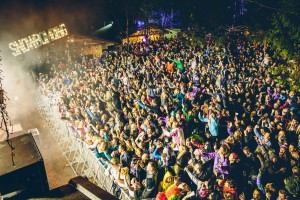 Photo credits: Jenna Foxton/ Fanatic, Danny North and Andrew Whitton/ Fanatic. 
Lining the NTA's Red Carpet
For the 6th year running, Mojo Barriers was entrusted to supply crowd safety barriers to the glitzy 21st anniversary of the National Television Awards at London's O2 Arena, 20th January 2016.
This year saw the live TV ceremony, hosted by Dermot O'Leary, award EastEnders Best Serial Drama, Suranne Jones scooped Drama Performance, Best Newcomer went to Shayne Ward and Ant & Dec won Best Presenter for a 15th year running.
Kevin Thorborn, Mojo Barriers' UK manager, and four crew, worked closely with the venue and NTA's production team Indigo Television, to install 140 metres of its trusted aluminium stage barrier to line the star-studded outdoor red carpet, ensuring the safety of both the fans and the TV personalities.
Indigo Television's Robyn-Marie Towle comments: "The National Television Awards is one of the most glamourous awards events in the UK and Indigo Television have worked closely with Mojo Barriers for the past 5 years to ensure that both the eager crowds and the celebrities are kept safe at all times. Together we are always working on new ideas to enhance the show experience, compliment the venue and event requirements. The Mojo Barriers team work tirelessly to ensure health and safety standards are of the highest nature, whilst working to a tight installation schedule."
Kevin Thorborn adds, "We have previously worked with the NTA's and it is always a privilege to work on such a fun show, set in an iconic London venue that has been home to many other events that we've also worked on like the BRIT Awards. A rapid turnaround is required in a venue like the O2 and as a team we work to compliment the event requirements, ensuring the guest and fan safety is of the highest standard."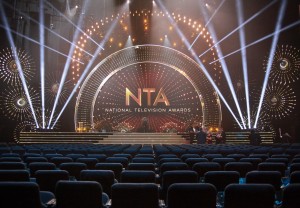 Mojo at V Festival Venues
Mojo Barriers supplied over 1,300m of safety barriers at both V Festival sites – Hylands Park, Chelmsford and Weston Park, Staffordshire, 22nd to 23rd August 2015.
This year saw the 14th anniversary of Mojo Barriers' long-standing relationship working at both V Festival sites.
As one of Mojo Barriers' largest annual events, V Festival organisers entrusted them with supplying over 700m of stage barrier to ensure crowd safety around every stage at the Chelmsford venue, including barrier protection around sponsor areas. In addition to the stock inventory supplied to the southern venue, 250m of bar barriers were also provided to both V Festival venues, constructing public concessions such as food, drink and other retail outlets.
Mojo Barriers also supplied 128m of stage barriers to control large crowd pressures around stage 1 and two at Staffordshires' Weston Park location.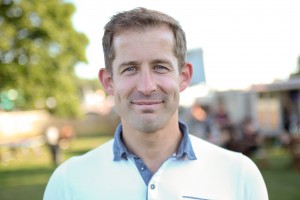 Kevin Thorborn, of Mojo Barriers UK, said: "We enjoy a great relationship with Simon Forshaw, Andy Redhead, Tony Wheeler and the rest of the management team at V Festival, who have always shared our passion t create safe festival sites.
"We have a dedicated V Festival team of six staff responsible for the smooth installation of barriers at both venues, bolstered with another four staff to ensure a rapid load out of all kit earmarked for the next event in our busy summer events calendar."
This year the festival saw headline acts such as Kasabian, Calvin Harris, Olly Murs, Stereophonics, Nero and Paloma Faith. Across the same weekend, Mojo Barriers' European offering supplied crowd safety barriers for Belgium's Pukkelpop alternative music festival and Lowlands festival in the Netherlands.
| | | |
| --- | --- | --- |
| |   | |
A BoomTown First
Mojo Barriers continued to expand its work with independent festivals by securing a new contract win for this year's BoomTown Fair, 13th– 16th August 2015. 
BoomTown Fair called upon Mojo Barriers to design and deliver its trusted stage barriers for this year's festival, which took place at Matterley Estate in Hampshire. Mojo Barriers was contracted to supply 450 metres of stage barrier, 200 metres of bar barrier and 13 line-up gates across the whole festival site.
Set in its own unique, fantasy festival town, Boomtown boasts nine different districts with winding streets and a host of bespoke entertainment venues, including a casino, hotel, hairdressers and roller disco. BoomTown Fair is now in its 7th year and this year it witnessed performances from Mungos Hi-fi, John Butler Trio, Dreadzone and a host of other artists across 22 main stages.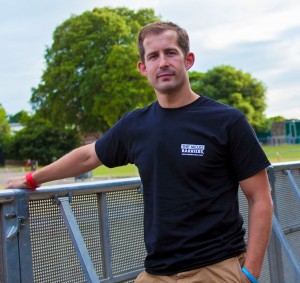 Kevin Thorborn, Mojo Barriers' UK manager commented: "There is a lot of original thinking going on within the independent festival scene and we're excited to be working alongside BoomTown Fair, which is widely renowned for its unique character. Moving away from the traditional five or six stage festival format, with its own crowd dynamics and within a temporary town setting. We worked with the organisers to identify the 'hotspots' to ensure festival-goers were kept safe, deploying crowd barriers where densities were at their highest."
2015 marks a notable increase in Mojo Barriers work with Independents, after it secured new contracts with 51st State, Found Festival and Glastonbudget.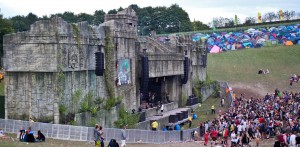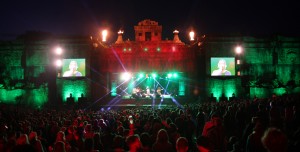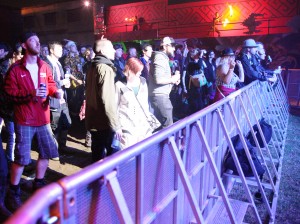 Mojo Barriers designs new high fence product for the G20 summit
A brand new reinforced barrier system was designed by Mojo Barriers to help keep politicians, dignitaries and heads of state including Barack Obama and David Cameron safe during the G20 Leaders' Summit in Brisbane, Australia from 15-16 November 2014.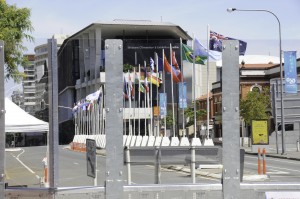 With over 4,000 delegates and 3,000 media descending on Brisbane to discuss a wide range of global economic issues, the system was required to create restricted zones across the city and form protective walls around the event's venues, including the Brisbane Convention and Exhibition Centre.
Coates Hire contracted Mojo Barriers to supply and install a unique barrier solution as specified by police and government officials. The resulting product, High Fence, consists of 1m wide and 2.4m high sections of reinforced aluminium barrier – the standard crowd control equipment from Mojo's product range – with a see-through Polycarbonate upper, which is a durable and high impact resistance material, easily withstanding destructive attacks.
Over 2,000m of the product was installed across the city by the company's Australian team. Doors and gates were also manufactured which integrated into the barrier line, to ensure fire safety and access and egress regulations could be met.
Cees Muurling, managing director at Mojo Barriers, explains: "The brief was to create a product to act as a deterrent and keep the public out of restricted areas. High Fence is quick and simple to install, exceptionally strong and durable and the clear upper section gives security personnel uninterrupted views of the surrounding areas. Its unique aspect is that it is not weighted or pinned to the ground, therefore is completely self supporting, and can withstand significant crowd pressure and deliberate attempts to breach the barrier line.
 "It underwent extreme testing against pressure and targeted attacks. It was proven to be extremely strong and is the ideal solution for events and occasions where crowd and building segregation is an integral part of the security process."
The installation for the G20 was one of the toughest on Mojo's records, with limited overnight shifts to install all barriers and transparent panels, snaking in a complex grid across the city.
Craig Edwards, Mojo Barriers' Australian operations and account manager, explains: "The tough timeframe and sheer scale of the operation meant it was the most complex and challenging project the Australian Mojo office has faced to date. We assembled a skilled team of nine local and international supervisors, managed over fifty truck movements and directed a crew of over one-hundred hands. Coordinating simultaneous legs of the installation required accurate planning."
Over 2,500m of the product is now available to the international event, security and police industries. Cees Muurling expresses the importance the product will play in opening up a new market sector for the company, which was established 25 years ago and is a global leader in the supply of state of the art crowd control solutions to festivals, tours, concerts and live events.
He says: "Post event, we will have 2,500 metres of High Fence available across all of Mojo Barriers' offices; UK, Europe, Australia and the USA. It's ideal for the police, security and protection industries as well as future political, government and cultural events. We've already had interest from parties across these sectors."
High Fence is aesthetically attractive compared to the usual perimeter fencing used at major events and this was essential considering the media and broadcast attention garnered by the Summit.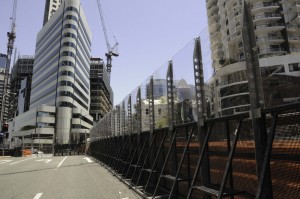 MOJO BARRIERS TO STAR ON THE DISCOVERY CHANNEL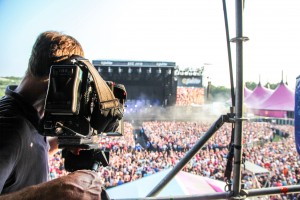 Mojo Barriers has recently returned from The Netherland's oldest festival, Pinkpop, where the stage barrier specialist completed the last segment of filming for the Discovery Channel's 'How do they do it?'
Hosting the programme's production company, WAG TV, Mojo Barriers has been busy helping to film the documentary which will air in winter 2014. It will explain how Mojo Barriers' patented stage barrier system is made, and the important role it plays at some of the world's largest and most well known events.
Jasper Caldenhoven Mojo Barriers' project manager has been managing the process and ensuring that the film crew gets everything they need. He said: "Before joining Mojo Barriers four years ago I worked in film location, so it's been great to be able to put these skills to good use.
"The documentary follows every step of Mojo Barriers' procedures including the manufacturing process, which saw us filming at four different factories. We then filmed the rigorous testing systems back at our warehouse, the logistical and planning processes and finally, how we use the barriers out on site.
"Pinkpop was the perfect festival for this, with over 1,100m of barrier across the site and 485m on the main stage alone, carefully designed and configured for optimum audience, crew and artist safety."
'How do they do it?' is one of the Discovery Channel's flagship programmes and is aired in over 220 countries worldwide. To find out more about the series visit http://www.sciencechannel.com/tv-shows/how-do-they-do-it and keep checking the Mojo Barriers website here to find out when the film will be aired.
Gatekeeper helps shape party policy in Belgium
Mojo Barriers demonstrated the versatility of its Gatekeeper 2.0 access control system, as it was installed at the annual N-VA (Nieuw-Vlaamse Alliantie) political party congress in Antwerp Expo, Belgium, 31st January.
The team installed 16 of its intelligent, portable turnstile 'the Gatekeeper', working once-again with Belgium-based partners Playpass who fitted its scanners to the system. Each delegate was issued with a paper barcode which was scanned to give access.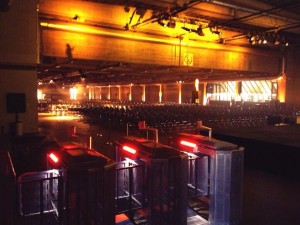 The Gatekeeper links directly to an easy-to-use central computer system, giving instant real time capacity data on the delegate's movement and voting interests.
Jasper Caldenhoven, project manager, Mojo Barriers said: "The Gatekeeper was ideal for this event as party members were required to vote on various issues at the same time. In order to cast votes on a subject, the visitors scanned themselves in at a specific area with a personal barcode, and were unable to scan into another area during the same time slot."
25 years of safety with mojo barriers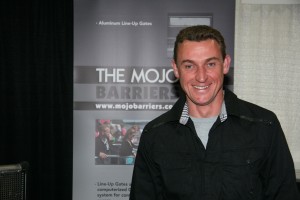 Crowd safety experts Mojo Barriers is celebrating 25 years in industry, helping to raise standards in health and safety at live events across the world.
Established in 1988 as an offshoot of Netherlands-based promoters Mojo Concerts, Mojo Barriers was the first company to launch a specially-designed stage barricade system. The term ' Mojo Barriers' has since become synonymous with crowd safety barriers, much like 'Hoover' has for 'vacuum' or 'Coke' has for 'cola'.
As MD from 1988 to 2009, the fondly-remembered Patrick Jordan steered the company and developed the products and excellent relationships with the music production industry. Current managing director Cees Muurling explains: "Twenty five years ago Mojo Concerts realised the need to make events safer and developed the first ever stage barrier.
"Initially developed for the company's own use we were soon getting requests from some of the world's leading acts including Prince, U2, Rolling Stones and Metallica whose production teams were also starting to pay more attention to health and safety standards."
Since then Mojo Barriers has gone on to supply countless events. Product development has also been key to growth, with the introduction of the lighter aluminium barrier, line up gates and most recently the intelligent turnstile system Gatekeeper 2.0, which incorporates ticket scanning capabilities.
"But there is more to it than the products," continues Cees. "A stage barrier on its own isn't enough, although it is a huge step forward from where the industry was 25 years ago. The industry has moved on a lot; production teams and event organisers realise the importance that stage barrier layout has on the inherent safety of audiences and performers at their events, and now engage us from the early planning stages.
"We've moved on from being a commodity and are now a service provider, analysing site layout, audience demographic and event genre to predict crowd flow and ensure the safest possible configuration."
Mojo has expanded considerably in the last 25 years, opening its UK (London) office in 1998, USA (Colorado Springs) in 2003 and Australia (Sydney) in 2012. It also has a network of international distributors in countries including New Zealand, Finland, Norway, Denmark, France, Spain and Japan.
The team is a familiar sight on some of the world's best known festivals, events and tours including TomorrowWorld, Creamfields, Lollapalooza, Big Day Out, Metallica, Beyonce and Taylor Swift to name just a few, as well as working with councils, sports and corporate clients.
Cees concludes: "Mojo Barriers has remained at the forefront of the sector, despite the marketplace becoming increasingly crowded. I believe the reason for this is simple – it's our close relationship with the industry meaning we're tuned to their requirements, our consistently evolving product portfolio and our experienced, professional project managers and crew."