Oct 2012 Mojo Barriers opens Australian office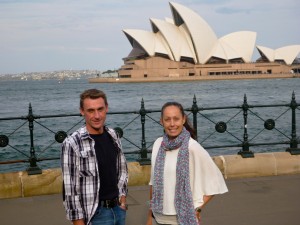 Mojo Barriers has opened a permanent Australian office giving event organisers and venues across the continent access to the full Mojo Barriers product range with enhanced logistical capabilities and customer service.
Mojo Barriers Australia officially opened doors on 2 October, and the operation is already in full swing for the start of the Australian event season. The main office and storage premises are based in Sydney and will house over 1,500m of stock, with additional barriers located across other major cities to allow for the most efficient and cost effective service.
Since the crowd safety product was first introduced to Australia in 2002, Mojo Barriers has firmly established a leading positioning the market, supplying events including Big Day Out, Soundwave and Future Music Festival via local partners.  Now, in response to client demand, Mojo Barriers has branched out independently with its own dedicated office and distribution operation.
Newly-appointed director Nicola Carroll says: "The Mojo Barriers Australia team will provide independent specialist knowledge, more readily available stock, quicker delivery and improved logistics.  Operating independently gives us the opportunity to truly shine, as we can now deliver a dedicated service.  Being trusted to lead the Australian business is highly motivating, and I'm so excited to represent Mojo's high-quality products and unrivalled knowledge of crowd control and dynamics in the Australian market. Our aim is to help events of all sizes become safer for audiences, crew and artists."
Nicola will be supported by Operations and Account Manager Craig Edwards, who has led more than 50km of barrier installations across Australia and Europe, equipping him to provide expert product knowledge and site installation management.
Cees Muurling, Mojo Barriers' managing director, comments: "We've had a very successful decade in Australian and the opening of the new office allows us to build on this. Nicola and Craig's combined knowledge of the local market along with faster access to our full product range and support from our international team of crowd control specialists enables us to deliver the best possible service to clients in this region."
Mojo Barriers has permanent offices in The Netherlands, UK and the USA and a network of international distributors including Norway and Israel, which were both announced earlier this year.