Mojo Barriers supplied stage barrier and bar barrier to Snowbombing, Austria, 4-9th April 2016.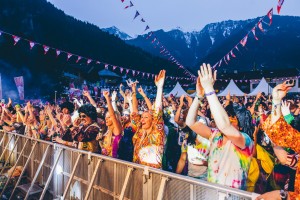 Snowbombing takes place in the Austrian town of Mayrhofen and welcomes over 6,000 music and snow sport fans to the busy working town. The UK office of Mojo Barriers supplied 70m of stage barrier and 25m of bar barrier across this unique festival site. With a mixture of temporary and existing venues, Mojo Barriers' stage barrier was the ideal product for this event, which required the barriers to be quickly moved and reconfigured for the different events taking place each day.
Mojo's bar barrier enabled the event organisers to quickly set up temporary bars on site during The Street Party and Forest Party, which were installed and taken down while the festival was taking place.
Kevin Thorborn, Mojo Barriers UK manager comments: "We've been working with Snowbombing since 2012 and we were thrilled to be back on the slopes supplying our barriers to ensure artist and audience safety throughout this event. The Snowbombing site is challenging and with so many different events and venues taking place it's vital for organisers to have a barrier system that can be easily installed and reconfigured, and our Mojo Barriers allows exactly this."
Ryan Esson, production manager commented: "We used Mojo for all of our barrier requirements on site, including Street Party, Forest Party, Racket Club and temporary bars throughout the site. Kevin has always looked after any barrier requirements that I have had and he's an excellent client manager, he always delivers on the jobs I book him on. The kit is well kept, clean and is always installed and managed by excellent crew. I thoroughly enjoy working with them."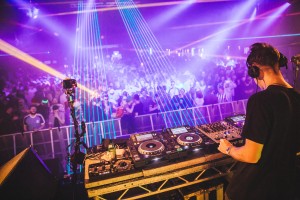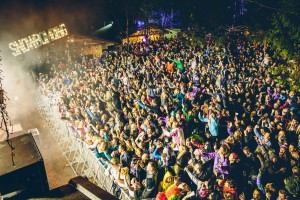 Photo credits: Jenna Foxton/ Fanatic, Danny North and Andrew Whitton/ Fanatic.